Land Rover Discovers Why Nearly 11,000 SUVs May Suddenly Lose Power While Driving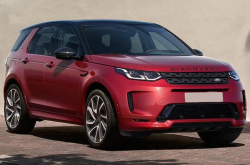 Land Rover is issuing a recall for a dangerous electrical issue in the 2019-2020 Discovery SUV. They opened an investigation back in April after an increasing number of warranty claims were made saying the vehicle's electrical functions "cut out at highway speeds." That's never good.
Investigation Details ∞
The investigation dragged on as engineers couldn't find much at first. Eventually it was ahem discovered that there is insufficient contact of the battery ground studs to the vehicles.
The recall covers 11,000 vehicles and is set to begin on January 8th, 2021. I guess it's a good thing we're not driving much these days.